Among the biggest objections to decluttering and truly achieving an organized life are: It's too expensive to buy those organization supplies. And It takes too much time, and time is money.
Well, I'm here to argue that 1) there are LOADS of inexpensive ways to get organized (hello, Amazon, IKEA and Walmart!) and 2) a disorganized home costs far more money than the investment in getting organized does. In fact, here are my top five reasons why being organized saves BOTH time and money.
Pin the image below to save this article for future reference!
This post contains affiliate links. I earn a commission on qualified purchases, at no cost to you. Please see the Disclaimer for more information.
1: Being Organized Means No More Buying Things You Already Have
The first way being organized saves time and money is right in your pantry and fridge.
Raise your hand if you've ever gone to the store to buy ingredients for a recipe, only to discover once you get home that you had two unopened boxes/packets/jars of that very item.
And you wasted time…both looking for them AND buying them.
(My hand is raised right now, and it does not feel good!)
Were they misplaced in the pantry and buried under mounds of unrelated items?
Related Post:
How to Organize a Walk-In Pantry In a Weekend
When you embrace an organized life, you KNOW where those lasagna noodles are. You KNOW you have a brand new bottle of red wine vinegar sitting on the shelf.
You can see them with a quick glance into your beautifully tidy pantry, where everything is stored exactly where it should be.
And you never find yourself buying that fifth jar of pickles. Because no one needs five jars of pickles (unless you're pregnant).
To illustrate the point, here are some of the ways I've organized my pantry (and some of the products I've used) to ensure I never overbuy again:
Click the links below to view these products on Amazon:
Reason 2: You Consume the Food You Have and Waste Less
According to Harvard Law School's Food Law and Policy Clinic and the Natural Resources Defense Council, as much as 40% of food goes uneaten in the U.S. That's $165 billion in wasted food every year! Which is incredibly sad.
If you spent a month tallying up the cost all of the food you have to throw away because it's spoiled or past its expiration date, the number (and its impact on your budget) might surprise you.
When you are organized, you consume the food you have because:
You haven't overbought
You meal prep to use up all of that chicken, bagged lettuce, sour cream, etc.
You have properly organized and stored food in your refrigerator or freezer with expiration dates easily visible.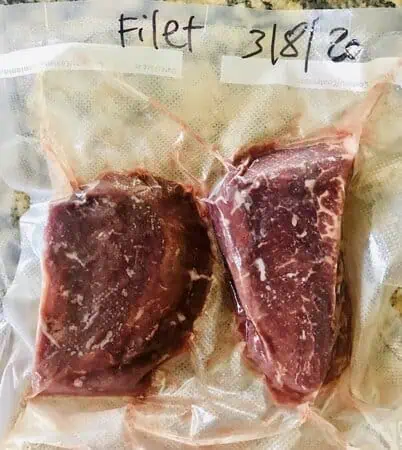 Related Article:
Organization Hacks That Save Money
Reason 3: You Pay Less For Food and Household Items
When you're disorganized and scattered, you're less likely to meal plan and more likely to eat out or order Door Dash (two of the most expensive food habits).
If you run to the store to buy items you've run out of, you are more likely to buy them at full retail price because you don't have time to scan grocery mailers or hit up the local Costco.
Being organized saves time and money each week on meal planning and food budgeting. You can plan a week (or month) ahead and really take advantage of store sales, coupons, rebates and bulk purchasing.
Reason 4: You Avoid Late Fees, Fines and Paying Extra in Taxes
An organized life saves money because it means never losing bills in that junk pile again (which means never paying late fees or fines).
When you're organized, you have all of your receipts and deductions ready for tax time. This includes itemized Goodwill donation lists and receipts for contributions to the PTA or other fundraisers.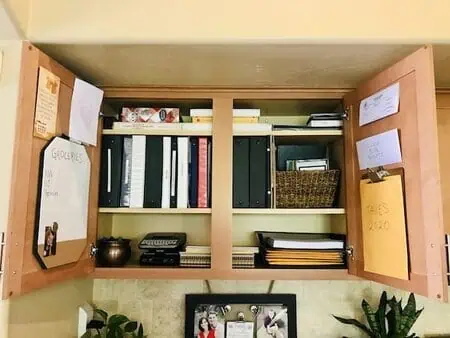 You will "tame the paper dragon" by creating a filing system that works for you. You immediately open and sort the mail, throwing away the junk and putting everything else in its place.
Reason 5: You Have to Replace Expensive Stuff Less Often
When you're living an organized life, you have a household maintenance schedule. You know when it's time to replace HVAC filters (and you know where they are).
Buying a new air conditioner because the old one broke early due to dirty filters is NOT fun!
Replacing smoke detector and alarm system batteries on a regular basis also saves you from having to replace items damaged in a fire or stolen in a burglary, and saves you big-time on insurance premiums.
Regularly cleaning out the lint trap and disinfecting the washing machine and dishwasher will all prolong the life of these expensive appliances — saving you in the long run.
I personally recommend creating a home maintenance binder where you store schedules and checklists for all of your systems and appliances.
I go into more detail on a home maintenance binder here.
Related Article: Organize Your Life With a Family Command Center
Being Organized is a Family Affair
Teach your kids the benefits of being organized at an early age! Organizational skills will help them in school now, AND they'll set them up for success as adults, too.
Kids are more than capable of helping keep the house organized. They can sort, arrange by color or alphabetically, learn about expiration dates and budget planning…and so much more!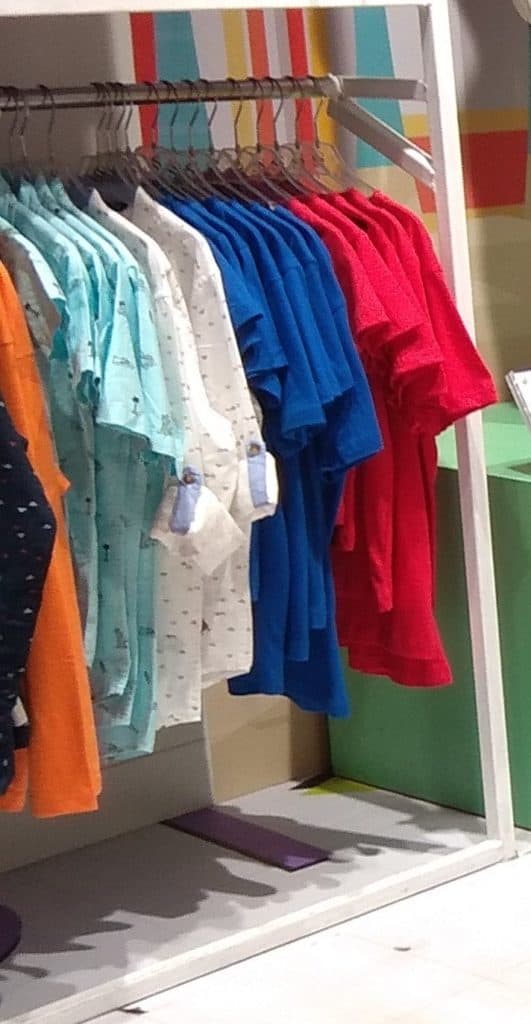 It may be hard to believe, but my 14 year-old son has GREAT organizational skills. He may not always use them, but when he does, even I'm impressed!
He makes to-do lists for school and keeps a list of goals for sports achievements (he's a competitive soccer player). When nudged by me, he'll also organize his bedroom, closet and backpack.
He almost always says the process of decluttering is fun! Learn more about getting the kids involved in my post 30 Fun Ways to Teach Kids to Be Organized.
More Ways Being Organized Saves Time and Money
Just in case you still need a little inspiration on getting organized to save money, here's a great video from Kate Kaden on how being organized has helped her financially:
Ready to start down the path to an organized life?
Check out my 10-step Beginner's Guide to organizing your home for tips on where and how to start!
If you're trying to be organized but feel like you keep failing, you may be falling prey to one of several common organizing mistakes people make. Don't worry, there's a fix!
Read my related post on How to Fix Your Biggest Organizing Mistakes for tips and tricks!
After that, learn about 20 Great Organizing Products on Amazon to get inspired to start your next project.
Happy organizing!